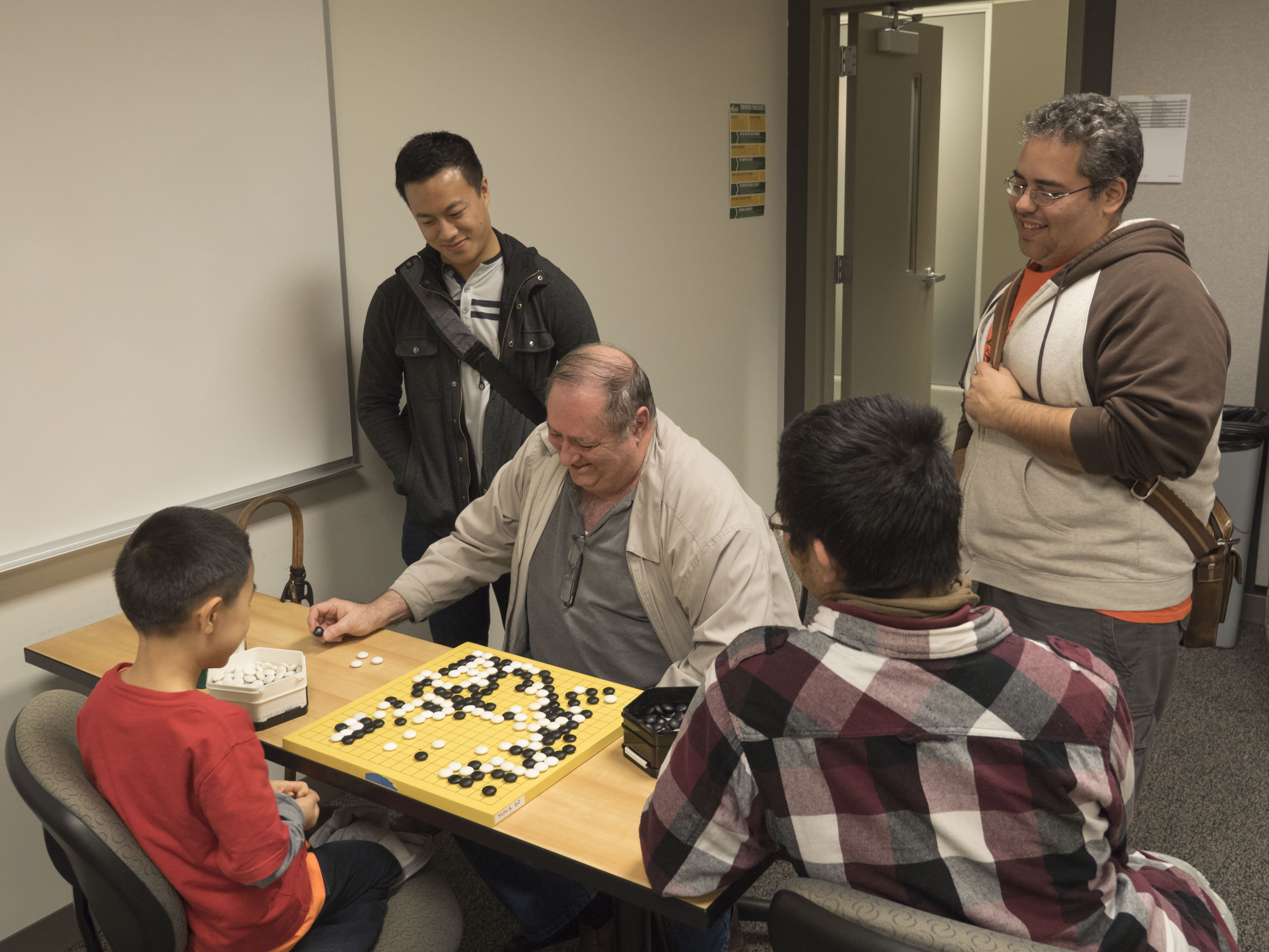 This past weekend I had the pleasure of attending the NOVA Pumpkin Classic Tournament and seeing many friends there. And though I originally planned on playing in the tournament that day, I ended up being on call for work and thus planned on only attending to see friends and show my support.
Upon arrival though, I got convinced to play in the first round since we had even numbers. And while I would have liked to have played for more rounds, it was simply not possible for me to do so with a possible work call coming at any moment.
On the upside, I did get to play a round against an opponent I had played against in the Baduk Open Championship. I had decided to self-promote to 1k this time and was giving her a 2 stone handicap. The following is the game record (which I will be sure to review in a future Monday Go Meditation).