Weekly Go Wednesday, Issue #23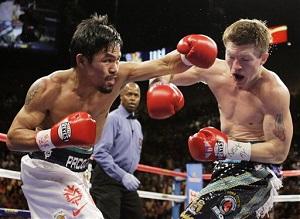 Imagine a world where boxing was a sport of non-contact sparring. No blood was ever shed. No KO's that make you wonder whether or not that person will be okay afterwards. People would crowd around in excitement to watch as two people ran circles around each other shadowboxing the air. After all, that's why people pay money to watch mixed martial arts (MMA) fights and all right?
Whether you like it or not, one of the reasons that keeps people coming back time and time again to sports like boxing and MMA is that people are putting their skills and pride to the test. With each match, there is an intensity that keeps the audience on their toes when to fighters get into an all out hitting match or whether the underdog will manage to make a miraculous comeback with a perfectly timed uppercut.
If go were simply about surrounding territory with no ability to capture stones, the game would never have gained the popularity it did nor existed for nearly as long. And while you might not get a brain concussion by playing go, the blow of a devastating match can have cause players to even give up the game as a whole. With that said however, there is a critical skill that is essential to every player's long term success when it comes to sports and games like boxing and go: mental resilience.