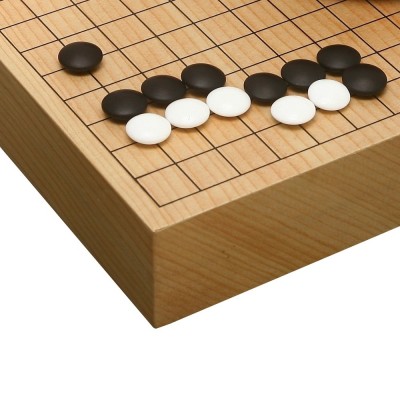 Professional Standard Glass Go Stones (Size 36)
Description: "These size 36 glass Go stones offer a nice compromise between affordability and quality. They're also the exact same make of stones used in most professional Go tournaments in Korea." - GoGameGuru
Product Details
Title, Professional Standard Glass Go Stones (Size 36)
Product, Go Stones
Stones (Material), Glass
Stones (Size), Size 36 Biconvex (0.36 in. thickness)
Product Dimensions, 2.2 in. x 1.04 in. (width x height)
Weight, 0.1 lbs.
Vendor, GoGameGuru
Synopsis
What's the best aspect about this product?
Gives a similar feeling of slate stones without the hefty price tag.
What is the weakest aspect of this product?

Though this is to be expected of someone who started out using yunzi stones, I found them to be a little slippery at first. However, it didn't take long before I acclimated to the stones and had no trouble using them.
Is it durable?

Based on my usage so far, I see no reason why they wouldn't last a lifetime if used properly. Doesn't seem like it would chip easily.
Bottom Line
Easy to clean and a pleasure to use.
If you like stones that are glossy and shine in the light, this is a great set for you.
For those who are not yet able to afford a set of slate and shell stones, this is a great set that gives a similar feel (i.e., smooth) and look (i.e., glossiness) without the hefty price tag.
My Review
In my go collection, I've owned my fair share of different types of stones: yunzi, slate and shell, and plastic. The funny thing is that glass stones have always been relatively inexpensive to some of the stones I have bought; but no longer, that ends with this set!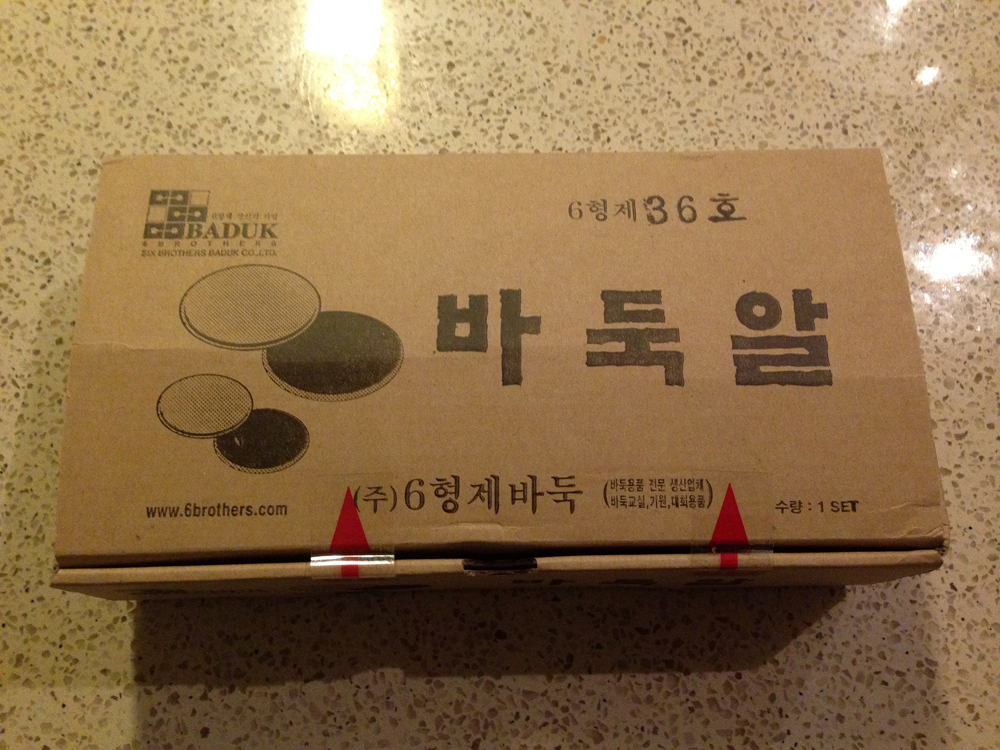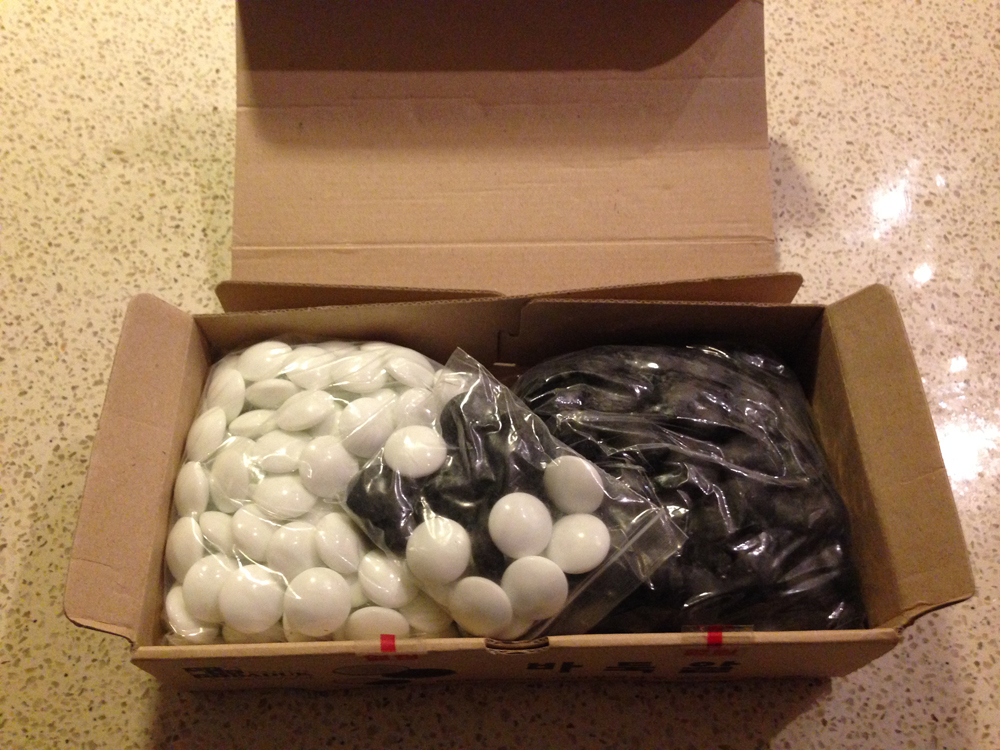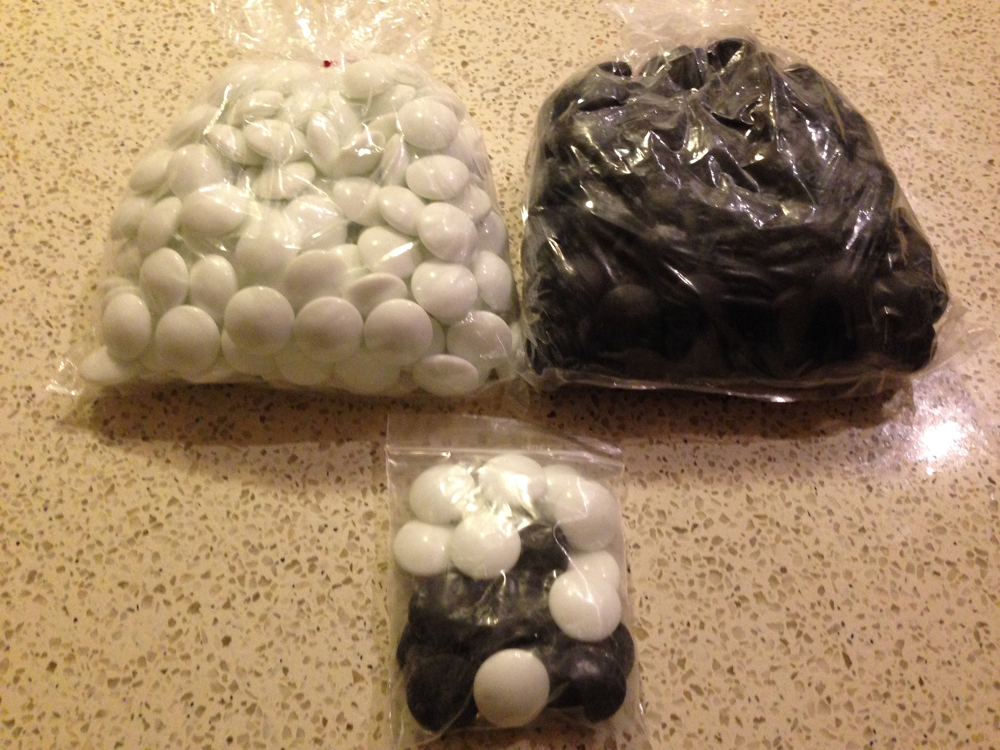 ]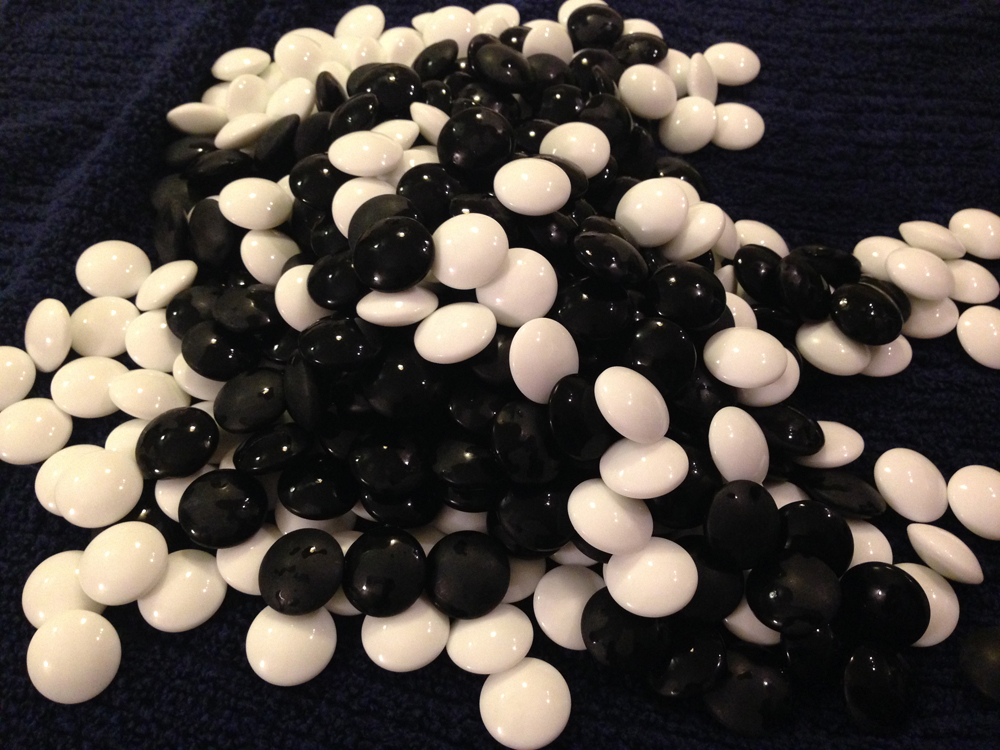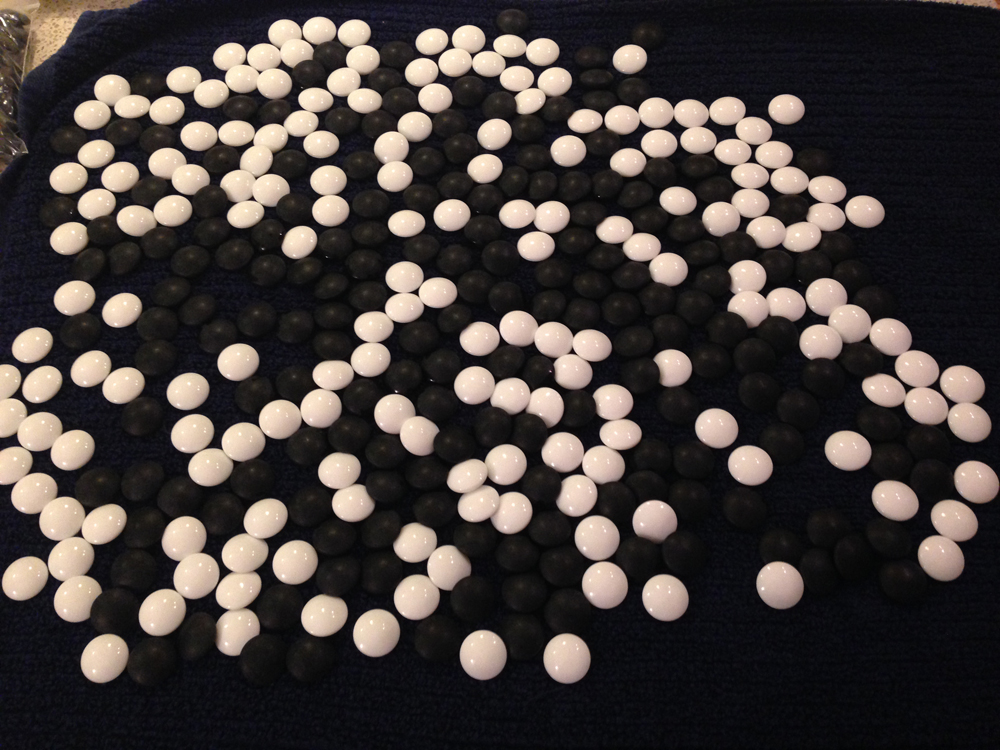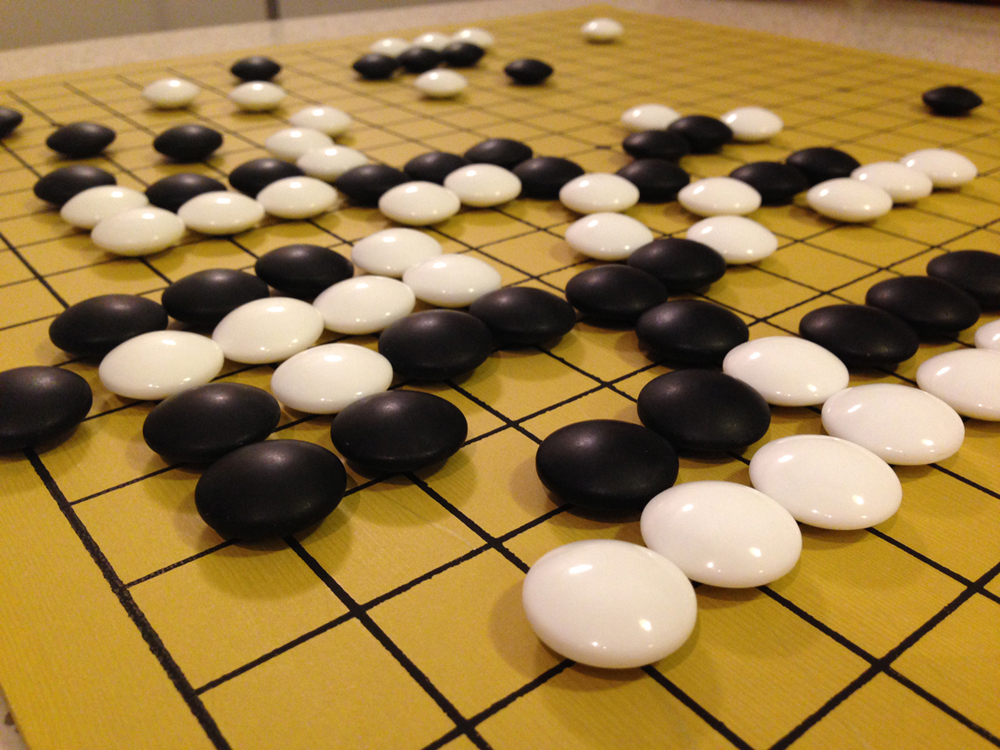 As someone who started out using yunzi stones, I was a bit surprised at how slippery it was when I first started using it. Stones would slip out of my fingers constantly. However, after a bit of patience and realizing I couldn't grip them with the same force I normally gripped yunzi stones, it came a lot easier and they did not fall out nearly as often.
At the end of the day, this is a beautiful set that any player would be delighted to have if they are looking for stones with a glossy finish that shine in the light. Highly recommended and as always, let me know if you have any questions about the set!
Where Can I Buy It?
GoGameGuru - $57.00 (shipping and handling not included)
Last Updated on January 7th, 2014